GetNZB Newsreader with integrated NNTP access offers a simply Usenet search for binary files posted to various newsgroups. We've integrated different search engines like Binsearch, FindNZB or NZBindex into the software to provide an opportunity for faster finding of files uploaded to Usenet by million of users. You are not forced to use the integrated search, you can use any other external resource to find the NZB files.
Once the GetNZB Newsreader is loaded, click on the search button located in the Top Navigation bar.

Define the search term of the file that you attemp to download and click on "Find". The client will go through all search engines and will show you the found files in the list.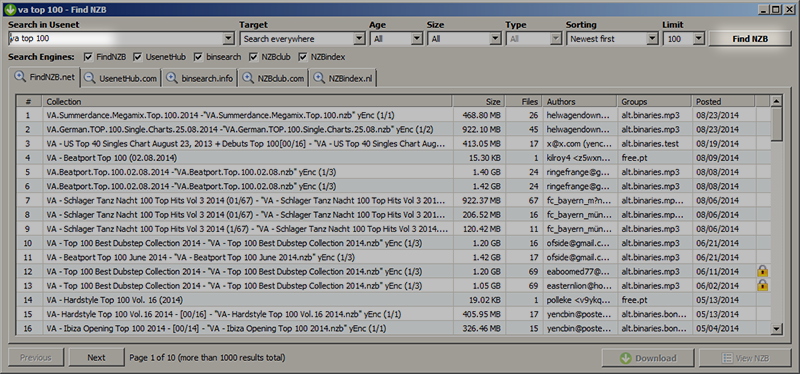 Click on any file from the list and you will be able to start the download of the binaries.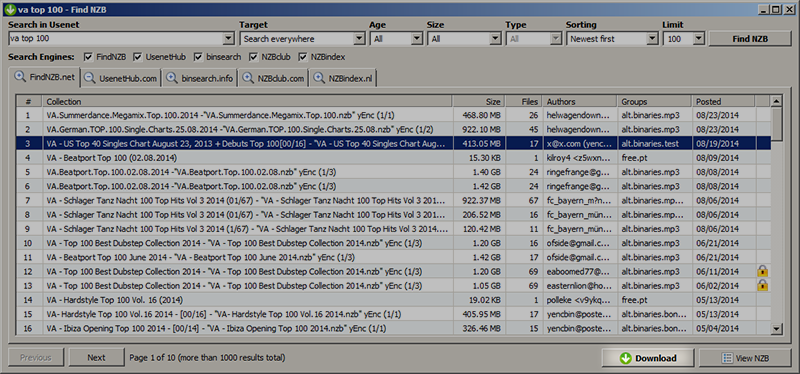 With GetNZB it's rather easy to search for needed NZB files in Usenet. You are free to use any other external search engine you like and download found NZBs with GetNZB Newsreader.